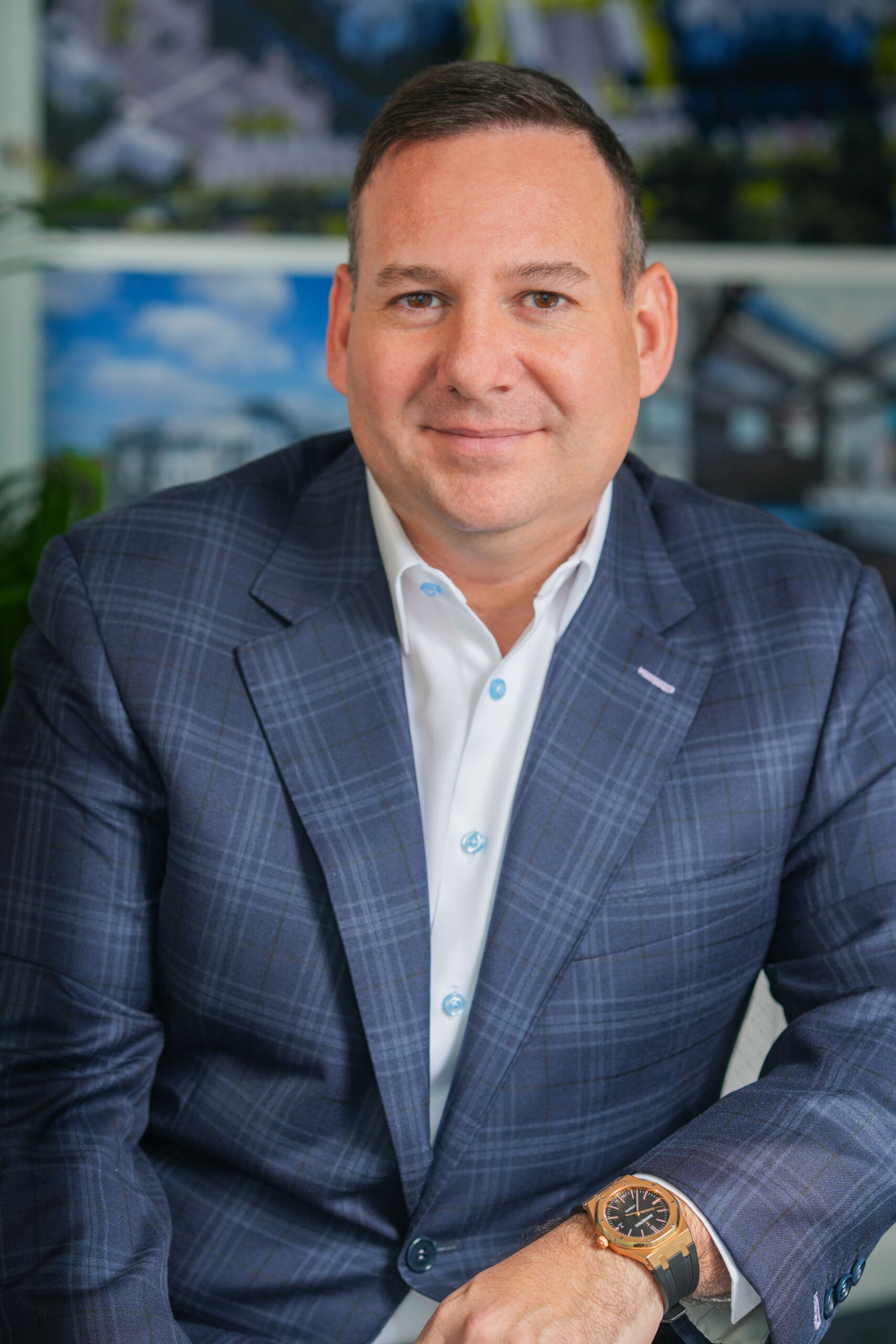 David S. Adler is a highly influential figure in the real estate industry, serving as the CEO of Adler Development, a distinguished Miami-based development firm. With almost 20 years as a licensed general contractor, Adler plays a pivotal role in leading the company's operations, overseeing various aspects such as land acquisition, real estate development, design, construction, and financing.
As a third-generation leader of his family's real estate business, which boasts a history of over 60 years in investing, developing, and managing commercial and residential properties, Adler takes pride in continuing the legacy of excellence. He is dedicated to providing exceptional service and maintaining a commitment to the stability and stewardship of our development projects.
David, instrumental in spearheading the company's growth, expanded the commercial portfolio and played a key role in developing residential apartments valued at over $1 billion. Under Adler's guidance, Adler Development has become a prominent player in various real estate asset classes, including high-rise multifamily apartments, luxury condominiums, retail spaces, Class A office buildings, hotels, and industrial properties. The firm's strong presence in the South East region is evident in its active involvement in high-rise condominiums, multifamily, commercial and retail projects.
Beyond his professional achievements, Adler is committed to giving back to the community and promoting education. His dedication to supporting educational institutions is demonstrated through his past role as a member of the Florida International University Foundation Board of Directors. Additionally, he actively engages with Temple Judea and collaborates on public/private partnerships that bring significant benefits to the community.
Adler's commitment to design excellence and responsible development practices is evident in his collaborations with renowned architects and planners on the firm's signature projects. Notable collaborators include Arquitectonica, Stantec, Nichols Architects, Corwil Architects, CFE Architects, and other prominent names in the industry.
Being a Florida native, Adler is deeply invested in the long-term sustainability and resilience of his hometown. He prioritizes integrating green space, resilient construction methods, transit connectivity, and renewable energy into Adler Development's projects whenever possible. Recognizing the importance of efficient transportation systems in fostering vibrant communities, he is a strong advocate for transit-oriented development.
Adler holds an undergraduate degree from Florida International University and is a former Member of the FIU Foundation Board. Currently married to Cristina Mas, they have two children, Samson and Mason, and reside in Deering Bay. Adler continues to make positive contributions to the community through his unwavering dedication to his work and ongoing efforts to shape a thriving and sustainable future.